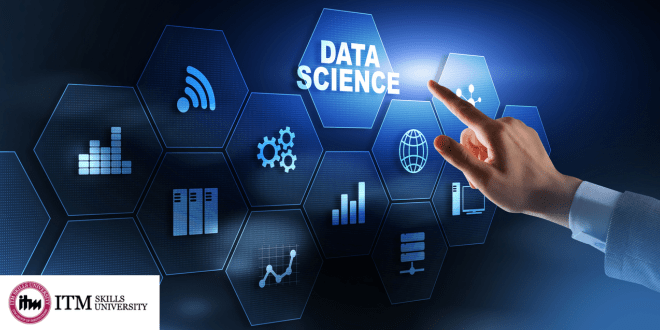 Introduction 
Picking the right educational path is vital for a prosperous and satisfying career in technology. B.Tech Computer Science and Engineering (CSE) and B.Tech Information Technology (IT) are popular options that can leave students thinking about which to choose. Both courses offer excellent career prospects. Which one should you go for in 2023? Let's look at both options to help you make the right decision for you. 
Overview of B.Tech CSE and B.Tech IT Programs 
B.Tech CSE course and B.Tech IT course are undergraduate programs that give students the knowledge and necessary technical skills for the digital age. The subjects' focus and depth differ, although there is some overlap in the curriculum. 
Computer Engineer Job Responsibilities 
Computer Science Engineers are tasked with designing and developing software and applications that power our digital world. Their responsibilities include:  
Software Development:

They write code for applications, software solutions, and systems. 

 

Algorithm Design

: They create efficient algorithms to solve complex problems. 

 

Web Development

: They design and maintain websites and web applications. 

 

Database Management:

They help develop and manage databases for storing and retrieving information. 

 

Artificial Intelligence (AI) and Machine Learning (ML):

They build AI/ML models for automation and data analysis. 

 
Cybersecurity:

They implement measures to protect systems from cyber threats. 

 

Software Testing

: They ensure the quality and functionality of software through rigorous testing. 

 

System Architecture:

Designing the structure and components of software systems. 

 
IT Engineer Job Responsibilities 
On the other hand, Information Technology Engineers are responsible for managing and maintaining the technology infrastructure of organizations. Their roles include:  
Network Management:

Configuring and managing network systems to ensure seamless data communication.

 

System Administration:

Looking after

server management, hardware maintenance, and software updates to ensure optimal performance.

 

IT Support:

Assisting users who encounter technical issues and require troubleshooting.

 
Cybersecurity:

Taking steps to protect digital assets and data by implementing security measures.

 

Cloud Computing:

Managing and deploying applications on cloud platforms.

 

Data Management:

Managing the storage, backup, and retrieval of data.

 

Infrastructure Design:

Working on planning and designing a scalable and reliable IT infrastructure.

 

Vendor Management:

Working together with technology vendors to acquire and maintain support.

 
Career Prospects of B.Tech CSE and B.Tech IT 
Both B.Tech CSE course and B.Tech IT course graduates have various career opportunities across multiple industries. However, the specific roles they might pursue can differ due to their specialized skills.
 
B.Tech CSE Career Prospects:  
Software Developer/Engineer:

Creating software applications for different platforms. 

 

Data Scientist/Analyst:

Extracting insights from data through statistical analysis. 

 

Web Developer:

Designing and maintaining websites and web applications. 

 

AI/ML Engineer:

Developing and deploying machine learning algorithms. 

 

Game Developer:

Creating interactive and engaging video games. 

 
Cybersecurity Analyst:

Protecting systems and networks from cyber threats. 

 

System Analyst:

Analyzing and optimizing IT systems for efficiency. 

 
B. Tech IT Career Prospects 
Network Administrator:

Managing and maintaining network infrastructure. 

 

System Administrator:

Ensuring the smooth operation of hardware and software systems. 

 

IT Support Specialist:

Assisting users with technical issues and providing solutions. 

 

Cloud Architect:

Designing and implementing cloud-based solutions. 

 

IT Project Manager:

Overseeing IT projects and ensuring timely delivery. 

 
Database Administrator:

Managing databases for efficient data storage and retrieval. 

 

IT Consultant:

Advising organizations on technology solutions. 

 
B. Tech CSE or B.Tech IT: Which is the Better Choice?  
Choosing between a B.Tech CSE course and a B.Tech IT course depends on your interests and career goals. Consider your strengths, interests, and long-term goals. Both fields offer fantastic career prospects and the opportunity to contribute to the ever-evolving tech landscape. Pursuing a B.Tech in Computer Science and Engineering (CSE) is a wiser decision as it offers a broader range of opportunities and adaptability. CSE comprises an extensive syllabus that covers programming, algorithms, AI, and software development. This knowledge is relevant in many fields, from technology to healthcare. 
On the other hand, a B.Tech in Information Technology (IT) typically highlights infrastructure and software administration. CSE graduates possess a diverse skill set. These skills will lead you to increased job prospects and innovation in the fast-changing technological environment. 
Conclusion 
Deciding between B.Tech CSE and B.Tech IT can significantly impact your career as we approach a more digital future. Each path offers unique opportunities, so it's crucial to consider where your passions and interests lie. Take the time to discover your interests, envision your future, and choose the best path with your aspirations. 
If you're considering a B.Tech CSE program that incorporates theoretical knowledge with practical skills, look at our ISU's B.Tech CSE course. It's designed to give students the expertise to thrive in the tech industry. Whether you're interested in coding, AI, or software architecture, ISU's program provides a holistic learning experience that trains you for the challenges of the digital world. Contact ISU today to get B.Tech computer science and engineering course details and take the first step towards an exciting future in technology!