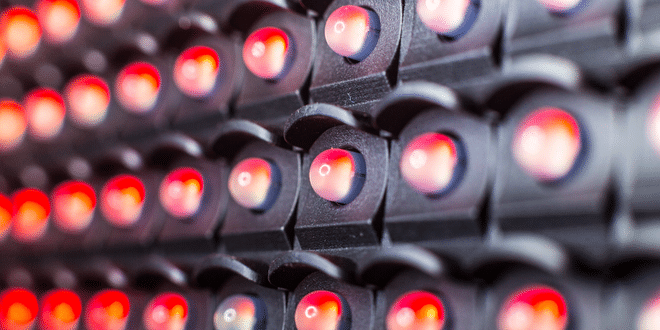 Advertisement and publicity are essential for the survival of any business. Also in this era of the digital world where mass communication eases your chances of a greater reach, adapting proper methods of advertising and marketing becomes necessary.
LED video walls these days are one of the fastest going methods of advertising, it has numerous benefits great for boosting your customer reach and building a brand image, and as the magic bullet theory of mass communication says, visuals have a direct impact on the viewer's mind. Investing in it isn't pocket-friendly but trust me the return is worth spending on.
Listed below are a few benefits of using a LED wall that you might want to know about before purchasing a LED video wall.
Following are the Benefits of Using LED Video Walls
A] Personalized marketing
In the world of eminently diversified, competitive markets, providing incessant and versatile advertisements that are closely related to the needs and preferences of potential buyers is an unignorable aspect of marketing for your business.
Owing to the same reason, about 94% of sales experts believe that a personalized website is essential for success. As per a study by Econsultancy, usingoutdoor LED video walls provide you with an opportunity to control the content that is being displayed. You can choose and determine what information to be displayed as per your convenience. Also, this dynamic characteristic of LED video walls allows you to target the concerning audience at the right time.
B] Impactful
Visuals are said to be way more impactful than print advertisements. The advertisements during commercial breaks on television and online while surfing the internet tend to captivate the audience more but they however are avoidable.
The user may change the channel or simply click on the ad blocker to get rid of those ads popping up in between. The scenario slightly differs with a LED video wall, due to its location and vivid dimensions it becomes hard for the potential customers to ignore it; they tend to channelize the attention of the public even while the traffic is in a state of movement.
C] Grabbing Attention
LED video walls are huge and their vivid display, bright lights are powerful enough to grab the attention of anyone who is passing by, in even the most urbanized environments. They are unanimously preferred by the event organizer for their eye-catching displays. Driven screens may be at the center of your business store, or a stand-alone advertisement, and catch the crowd's attention.
D] Remote
This feature of LED video panels provides you with an opportunity to freely control your video wall from anywhere. The possibilities are endless once you can get a power supply where you're willing to place your LED wall, they can withstand mostly any sort of outdoor weather as they are waterproof.
By the term remote here we mean that they come with a built-in WI-FI which means that you can connect them to any wireless Internet connection nearby and get your work done easily.
This gives you fantastic power because, depending on which ones are working successfully, you can run and adjust advertisements remotely.
E] Control your message
Correct advertisement is all about framing a message suitable for a certain demographic of viewers. LED advertisements are highly functional and diverse which indeed is a beneficial tool in your business' marketing toolkit.
For example, If you have a store on a busy high street, you may decide that at 3:30 pm every day, the screen displays an advert targeted at children leaving a school. Then it shifts at 5:30 pm to target its message at an adult audience, as this is rush hour time when commuters can pass by, but you might be targeting it at the travelers on Sundays!
F] Durable
It is not like LED video panels are unbreakable, yet they tend to be durable. They're not like owning a television, they're built in a way that lasts and can withstand the rain, wind, and all sorts of unfavorable weather and climate conditions. Subsequently, they have low maintenance which implies that it's going to be pocket-friendly in the long run.
New LED screens are becoming undeniably sturdy and resistant to all sorts of wear and tears, which again means that they can last years without spending an extra cent on them. Not only are they durable, but they are becoming more eco-friendly with much lower energy expenditure than before.
G] High Return on Investment
Initially, LED walls can feel a little uneconomical for your business, but as time passes and starts fetching you more and more reach, your business begins to bloom. Also, if you compare it with some other methods of advertising and marketing, it is relatively cheaper. Let's take investing in a static billboard, for example, here you have to bear the expenses of producing the vinyl and for renting ad space.
However, LED billboards do not need many operating expenses, as you can do it yourself on the desktop digitally. Thus, the returns in terms of marketing investment would be even more preferable in the long run.
Installing a LED video panel for your business can fetch you a lot more than just channelizing the potential crowd, so go ahead, get one for your business now.