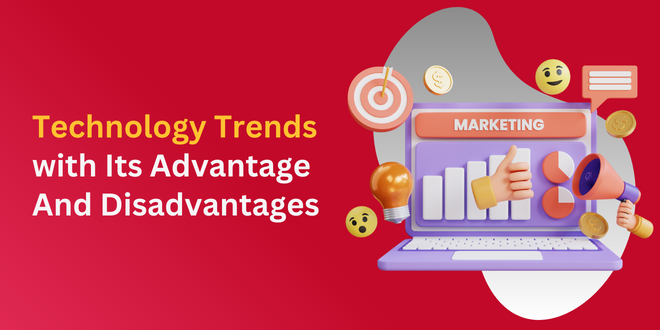 This year has shown us how the internet remains to integrate into our lives and how we have become more reliant on digital technology. The coronavirus epidemic has completely changed the way of living. 
In the past 12 months, everyone came across several new technology updates that made both companies and governments carry on their operations by using modern technology. 
Several businesses are making use of video conferencing software such as Zoom to keep their teams together and carry on their office work efficiently. 
It is important for you to understand that not only technology trends and top technologies are evolving but several other things have changed due to the epidemic of COVID-19, making IT professionals realize their role has changed in this contactless world now. 
If you also want to experience the advantages of modern technology in communication and boost your business growth then you need to keep yourself updated with new technology trends. 
Technology Trends
Here are some technology trends 2021 that you need to know:
A] Artificial Intelligence (AI) and Machine Learning
Artificial intelligence has already attained a lot of popularity in the past and continues to be one of the new technology trends due to its noteworthy effects on how you live and work.  
AI will also be used for investigation interactions so that underlying connections and insights can be determined. This will further help in predicting demand for services such as hospitals to make improved decisions about resource utilization and perceive the changing patterns of customer behavior by examining data in real-time. 
Machine learning is the subset of AI which is used in almost all industries to create massive demand for capable professionals. 
C]  The quantum time bomb
As influential quantum computers develop, businesses are forced to secure data faster than these computers can decode it. Quantum computers are turning exponentially more prevailing and also extensively available. 
D] Robotic Process Automation 
Just like AI and Machine Learning, Robotic Process Automation is another technology that is powering jobs. RPA is the use of software to systematize business processes like dealing with data, interpreting applications, processing transactions and even answering emails.       
Apart from this, there are also several other new technology updates that have a huge impact on our lives, especially during the COVID-19 period. 
E] Blockchain Technology
Blockchain technology uses a decentralized, distributed ledger to record transactions so they can't be changed backward without changing all the blocks after them and the network's consensus. This enables the movement of data or values securely and openly.
Although Bitcoin, a decentralized digital currency, is the most well-known application of blockchain technology, there are numerous additional possible uses.
Technology Trends And Its Advantage And Disadvantages
Here are some of the advantages of the latest technology:
Mobile technology and the internet have enhanced home and work-life
An amazing wealth of information available 
Devices and machines are functioning more efficiently 
The entertainment industry is growing
Automation has upgraded the manufacturing process
Some of the disadvantages of technology trends include:
Technology can be dehumanizing
Society has become now more dependent 
More lack of human relations
With the technology, privacy problems have increased
Therefore, you need to know that there are both advantages and disadvantages of technology due to which it is difficult to decide whether technology is a good or bad thing. To know more about technology trends, you can take the help of All Day Technology.