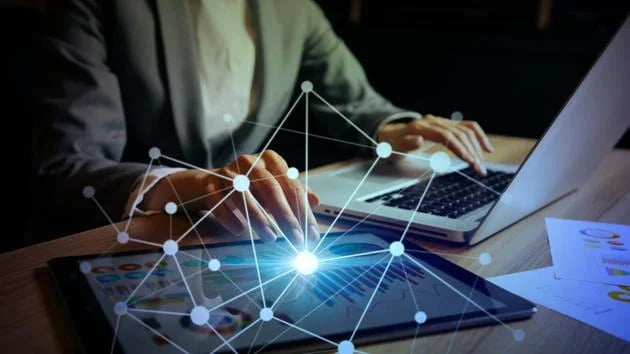 In the modern world of advanced technology, success is being achieved in the process of learning and education. There are various tools and techniques being used in the process of learning and education.  Through various sources,  we can see information technology updates are available, you can read online blogs on technology to get the latest technology trends.
Modern Technologies Success in the Process Of learning
Technology can help students learn in better ways. Audio-visual aids can be used to make the classes more interactive and for effective delivery of lectures.  In online classes, learners go through the content at the same pace. This enhances smoothness in the teaching-learning process.
Online tools enable students to get a flexible learning environment.  With the help of technology, students can find easier tools for learning, for example, YouTube videos are available that have tutorials related to various subjects, and students can use them for an easier learning experience.  Search engines can optimize the task and make it easier to search for anything related to any field across the globe.
In other words, you can see that technology offers a lot of flexibility and variety to the students and this can never be done in a typical classroom. Technology has made learning very interactive and motivates students. They can explore videos, scroll through various websites, use apps, play games and get exposure to a variety of materials which will help them to enhance their knowledge.
Technology provides a lot of opportunities for teachers and students
Audio visual tools and technologies are used in the classroom learning process, teachers can find materials online and do a lot of research. Teachers can participate in online seminars, conferences, and workshops and sitting in their own place, they can participate in various activities. Technology has led to globalization and so teachers can get exposure across the world.
Teachers can conduct online classes for learners using online platforms like Google meet, Zoom etc.  As the typical classroom size continue to grow,  apps Like Teams can help to merge the various divisions into one and the teacher can be available for so many learners at the same time, effective sharing of material and plenty of storage can be done. Teachers can provide individualized instructions through the use of online tools.  One can practice through apps like  Quizlet for learning new vocabulary with immediate feedback.
Platforms like Google search engines can be used by students that provide one-stop solutions to all your queries. Technology helps in developing a conducive working environment in offices, in schools and universities, and across colleges and helps the students in mastering their skills and solving their problems effectively. Group projects can be conducted online and help students learn critical thinking skills, ample of research can be done across various resources available on the web. Students can make innovative projects in various ways. They can make online assignments,  videos, vlogs etc.
Better connection between teacher and parents
Technology enables better connections between students and teachers, between teachers and parents. Conferences and meetings can be organized using online platforms. This is all possible with the advent of technology, information system has become smooth. Students are motivated towards interdisciplinary activities.  Parents can now get real-time updates regularly. You can send messages through emails.
The learning management system has got smoother and more beneficial. A number of websites are cropping up, you can find out various opportunities and gather lot of knowledge through helpful resources that are available by trainers and instructors on the web.  Various apps have been invented and help a lot in gathering information and knowledge. With the help of technology, parents can be much more informed and involved in their children's learning process. When parents play a role in education, students are more likely to succeed and be motivated to learn.
Technology saves time and money
Technology has enabled us to become more efficient, it helps us to save time and money.  Online tools and devices can be costly but in the long run you can do a lot of work on your devices so it's very lucrative to use the devices. The paperless concept has become possible through the use of electronic documents and devices. E-mails have replaced the physical mail that one has to send via post.
Teachers now can post assignments to the classrooms through LMS.  It saves both time and money. A lot of storage space is available online, so a lot of supplementary material can be collected and stored, one can get e-save time, money and energy and will give real-time exposure to the students.  Technology has emerged as a great help to the success of the learning and teaching industry. Education has achieved the level of globalization due to the advent of technology.
This blog throws light upon the advantages of technology and modern technology's success in the process of learning.  If you are looking for Information Technology Updates, the latest technology trends and the effects of modern technology, you can register with a famous platform like All Day Technology to get regular updates on technology.